Automatically say the right thing to clients… every time!
Nurture every lead that enters your ecosystem to the point of consultation to membership… and beyond! No more leads falling through the cracks, forgotten follow ups, or missed opportunities!
See How it Works:
More Leads is Not What You Need!
After working with hundreds of gyms from around the world generating leads for them, one thing is for certain, more leads is rarely the actual problem. In fact, I'd go as far as saying most gyms have enough leads coming into their business right now! Sounds crazy doesn't it! But the truth is, once a lead doesn't respond or a new lead hits the desk, old leads get pushed off the plate, forgotten, never to be spoken to again. That's no way to run a successful business, especially when you're paying to attract those leads!
Fix Your Leaking Bucket
What if there was a system that automatically nurtured leads across email, text, and even voicemail broadcasts, until that lead took action and booked their consultation… All without you even knowing it was happening! Well, that's exactly what our Client Lifecycle Automation handles for you but that's not the half of it.
With this "best in class" automated system for gyms, you can:
Convert a consistent flow of leads without spending a fortune on marketing.
Avoid letting leads "go cold" without spending all day on the phone.
Automatically rebook consultations that no-showed or cancelled on you.
Reclaim consultations that didn't convert the first time, with strategic messaging.
Follow up automatically with leads that said to "reach out to me next week or month".
Bring back cancelled members with perfectly timed outreach.
Reduce your ad spend as more leads convert to members, lowering your demand for total leads.
Get back hours of your time each day (no more endless manual calls and text messages to your leads).
Deliver onboarding to your new members so they know everything they need to know as they begin their fitness journey in your gym.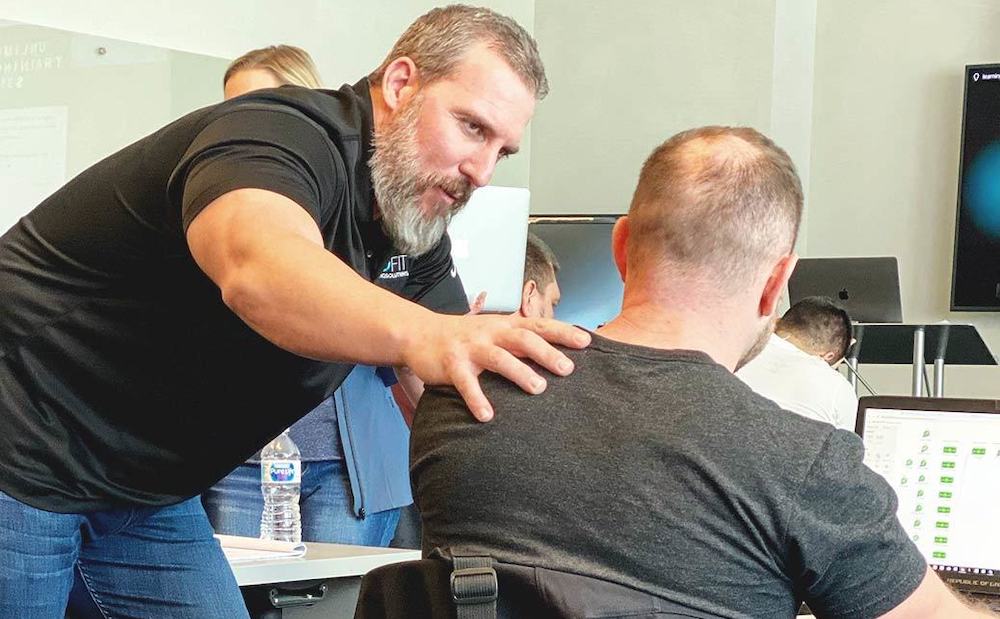 10+ Years of Testing
CLA has been the backbone of my business Pulse Fitness in AZ for the last 10+ years and has been a huge factor to why my business is where it is today. The best part, I've continued to tweak and build upon this system over that time and I can confidently say there is no other "automated system" on the market that has been this thought out, and works this well for every situation a gym owner may face… nothing comes close to it!
The Client Lifecycle Automation program includes:
2 days with Tim Lyons
Together as part of our 2 Day Workshop, you'll work with me in an online group setting as we build out your complete Client Lifecycle Automation. You'll have a fully functioning system at the end of this workshop and will be nurturing leads and giving love to clients as soon as it's complete!
Complete copy included
Not only will we be sharing the template structure of the CLA, I will also be including all of the copy I've used to build and grow my facility over the last 10+ years! No more reinventing the wheel, use what's worked for me and see a similar level of success! It's already built into the CLA when you get it.
The "Steel Trap"
No more leads falling off! Our CLA utilizes logic-based software that will tailor the messaging to the individual based on the actions they take! No show? No problem! Prospect wants you to follow up with them next week? We got that too… Every possible scenario has been thought of and we've got a path to nurture each individual down based on their needs! There is no place where a prospect can fall out of the "system."
Weekly support calls
The CLA Workshop will allow you to both build out your campaign as well as understand how to use (and even edit) the software involved. But, sometimes we need a little more help. So each Wednesday morning we host a Live CLA Support Call for you to jump into, ask any questions you may have, and continue to learn additional ways you can leverage this one-of-a-kind system for your business!
Private support group
Need answers quickly? No problem, all of our CLA users have access to our Private CLA Support Group on Facebook. Take your questions directly to the group and get answers instantly from dozens and dozens of power users and get back to growing, as quickly as possible!